Headingley Phase 2 to Commence
Headingley Phase 2 to Commence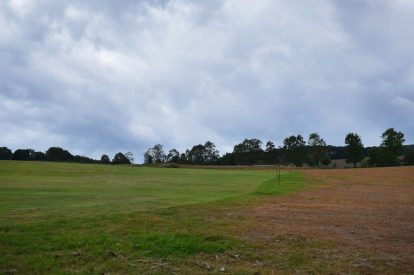 Company news
October 11, 2021
Work at Headingley Golf Club is now moving to phase 2 where we are improving the existing long game practice area.
Phase 1 importation has finished with the area now being shaped to match the design topography. A team will be deployed to begin the finishing works which will include a full grow-in, creation of golf features such as greens, bunkers, and tees, and tree planting.
Phase 2 is currently undergoing a topsoil strip in preparation for soil importation. We are able to accept clean, inert soils from local hauliers and construction sites under a CL:AIRE Materials Management Plan. A waste recovery environmental permit will also be operational by spring 2022 allowing for a greater scope of materials, including 6 & 8 wheel grab vehicles.
Get in touch with any soil reports and tonnage by emailing [email protected].
Paul Anderson, Operations Director, Said "It's great to see that work for Phase 2 is now underway, on schedule, at Headingley Golf Club. We are excited to see the grow-in at phase 1 and the golf features taking physical and visual shape"
He added "It's also a great opportunity for local hauliers and construction sites to recycle soils. If you are looking for a convenient location for soils get in touch with the office who will be sure to help".