Booth Ventures Coping With COVID-19
Booth Ventures Coping With COVID-19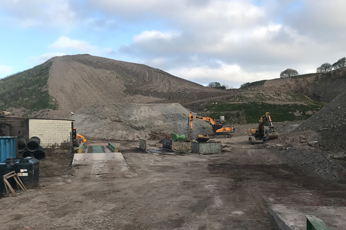 Company news
August 3, 2020
Booth Ventures Chief Executive John Nicholas says all operational sites are working at a good level of activity despite industry uncertainty due to the COVID-19 Pandemic.
The business took the decision to continue to work through an uncertain period to support the UK's economy. Strict social distancing measures were applied throughout the business, with many of the office-based workforce working from home as a safety measure for themselves and others.
The operational sites all undertook clear risk assessments and implemented the required measures that included and still include, two-metre social distancing, hand sanitisation, limited site visitors, no on-site meetings, and no signing of tickets for drivers.
These measures are still in place to help minimise any risks and to keep colleagues, customers & the local area safe.
John Nicholas said "Our teams responded really well through the height of the pandemic and adapted brilliantly to new ways of working and continue to do so now"
Our sites continue to be operational providing aggregates and waste recovery solutions to the construction industry.