Headingley Golf Club gets the go ahead
Headingley Golf Club gets the go ahead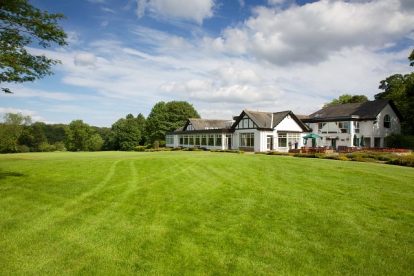 Company news
July 5, 2021
Booth Ventures have been given the go-ahead for the practice facility improvements project at Headingley Golf Club.
The practice facility improvements will be completed in two phases: Phase One, which is now underway, will see improvement works on the existing short game practice facility situated near the clubhouse at Back Church Lane. Phase Two will see improvements made to the existing long game area situated at King Lane.
The development works are expected to last for up to 3-years as changes are made to the topographic features. During the scheme, we will look to import excess clean soils from local construction projects helping to create a circular construction economy. All material will be chemically analysed to ensure only suitable material is accepted during importation.
Rob Bristow, Project Development Manager, said: "We are really excited to get started at Headingley Golf Club, as we look to improve both their short & long game practice areas. We will work closely with the club's committee, members, and local community during construction, to ensure a smooth development process for all active parties".
If you're interested in importing inert soils on our Materials Management Plan please email [email protected]