Helping The Homeless In Manchester
Helping The Homeless In Manchester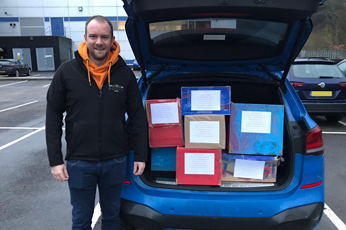 Company news
December 18, 2020
Booth Ventures are committed to supporting the homeless across the UK. We've teamed up with a local primary school that will be delivering care packages in boxes designed by the young students. The boxes will be filled with a variety of necessities to help keep the homeless in Manchester warm and clean during the winter months.
No one should be homeless at any time of the year, never mind just at Christmas. We wanted to support this cause by donating some of the necessities needed in the care packages.
Katie Lester, a representative from the school, said "The students decided to create boxes for people less fortunate than ourselves, we got lots of items and have filled 15 boxes to give to homeless people containing scarves, socks, toothpaste, food, water. The children thought carefully about what to include in each box and even wrote festive notes to cheer up the people who received them".
"We'd like to thank the team at Booth Ventures for kindly donating some of the items to a great cause. Not only will be they be helping the homeless, but also bringing a sense of goodwill to our students".